10 Women On The One Piece Of Jewelry They Never Take Off
Almost all my friends have one thing in common: They have at least one piece of jewelry they never take off. Whether we're going out to lunch or to a concert, I can bet they'll always be wearing the same two rings or the same dainty necklace. It's comforting, it's special and it's specific to them. To get more news about Website for Jewelery design and Jewelry custom, you can visit jewelryhunt.net official website.
"I fell in love with Foundrae's unique enamel fine jewelry a few years ago when I saw it on the hand of former ELLE accessories director Maria Duenas Jacobs. (She was wearing a cigar band ring.) I loved the deep saturated colors against the gold and I loved the unique charms, particularly the karma charm inlaid with a small diamond against a deep but bold blue. When I had my daughter, Ada, a few months ago I gifted myself this necklace with the karma charm and an A for her name. It's nice to wear a little reminder every day and she loves to play with it."
"Ranging from hoops to nameplates to a tombstone pendant, I wear the same seven pieces of jewelry every day. My personal favorite is a tiny huggie with dangling diamonds from my favorite jewelry designer. It's dainty and adds a teeny flash of sparkle to my otherwise simple gold game."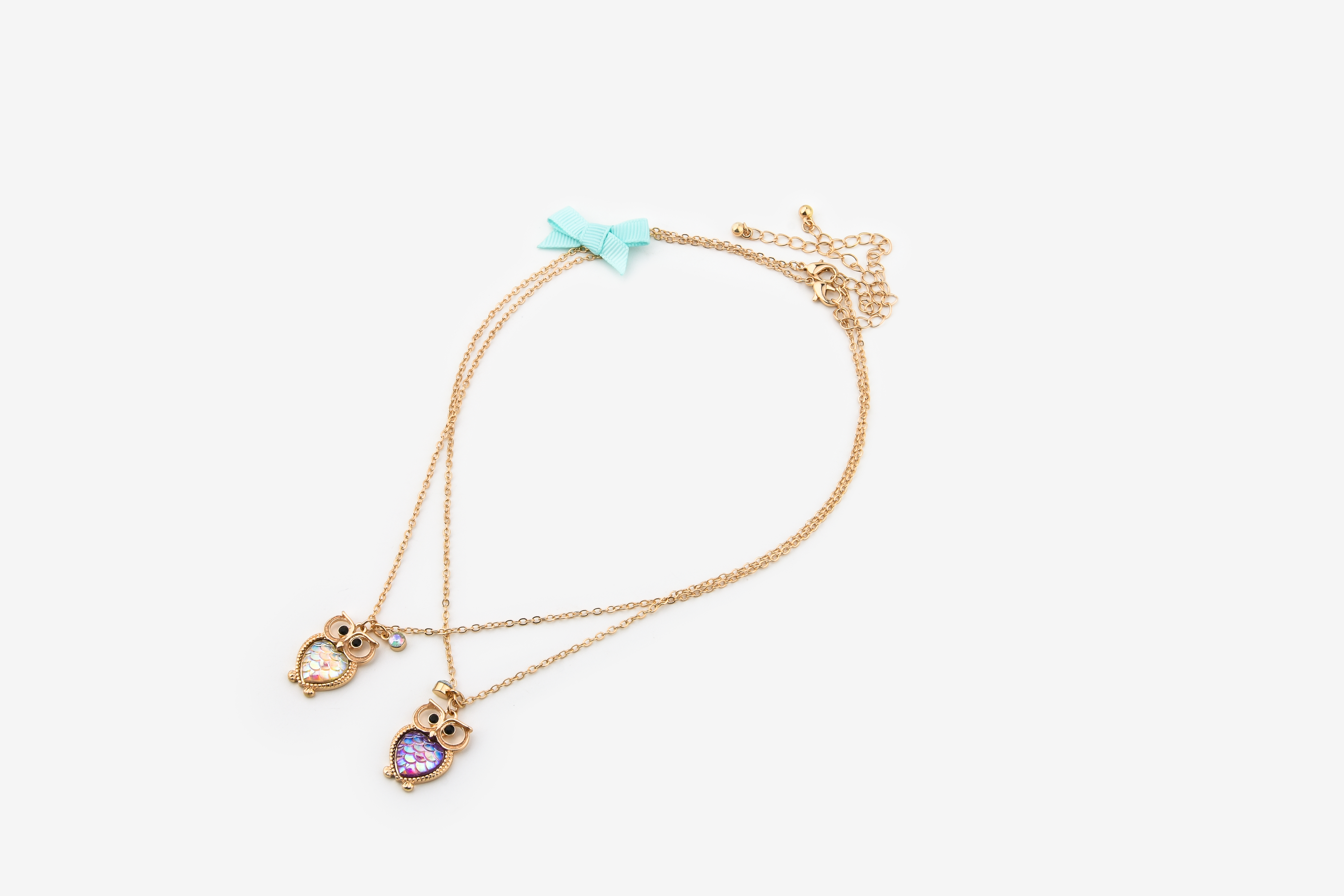 "I actually wear a few pieces of jewelry that I never take off, but this ring is my favorite. It was a gift, but I picked it out (the gift-giving method that has a 100-percent success rate!), and holds a lot of meaning for me. It's simple, so it goes with everything, but I always get a lot of compliments on it."
"The exact necklace I wear on the daily is no longer available, but this one has the same vibe: It's dainty, it's thin, and it's perfect for layering with other delicate necklaces or a statement piece. I switch up my earrings, my rings, and my bracelets, but I've always had a favorite necklace since my senior year of college (I wore that particular one for a few years straight, then switched). I love the look it gives everything from my most polished work outfit to my workout outfit, and it becomes like a talisman of sorts. When you wear something on the regular, it's been to foreign countries with you, it's hugged your family with you, it's been there when something crappy or something great happens. Everyday jewelry is emotional."
"After leaving Australia a few years ago, I had a strong urge to acquire an opal. Most opals come from down under, and their flecks of sparkle remind me of home. Aussie jeweler Kim Victoria makes the most wonderful rings inspired by natural land forms, and I fell hard for a moonstone opal ring, which is charmingly hewn into tiny 'rock' and studded with other precious stones."
"I got this necklace because I was specifically looking for something I'd never have to take off. Dainty enough that it doesn't overpower my look (and pairs well with other pieces of jewelry), but enough of a statement on its own."
"This one's a new one for me BUT I got engaged in January to my partner of six and a half years. He had the ring customized by jewelry designer Anna Sheffield–our old neighbor from when we lived in the Lower East Side where her incredibly chic boutique is–so it has an extra dose of sentimental value. I'm known for training pretty hard, as I'm a competitive triathlete, but I even refuse to take it off when I train... somewhat because it's actually stuck on my finger because my knuckles are so massive (oops), but mostly because I love it."
"I haven't taken my Greco Lariat off since the day I put it on about three years ago. I wear it to sleep, to exercise and if I have to get dressed up, it stays on. Layered or alone — it never leaves my neck. I like my jewelry to be non-fussy and easy to wear but always with a sparkle. As a side note, it's named after Elena Greco from The Neapolitan Trilogy, making it extra special.
"I'm obsessed with delicate silver jewelry right now—more specifically MY delicate silver jewelry [that I designed for Mejuri]. I need accent pieces that are minimalist, strong, and shift easily from outfit to outfit. That's exactly what I get from Mejuri's Balance collection… because I was selfish about the end results being tailored to every single one of my jewelry needs. But seriously, I haven't taken off my Balance necklace in three months (not counting random shoot days or the four days out of the month that I take a very fragranced bath)."
"For a jewelry designer, I wear a surprisingly little amount of jewelry. But one of my favorite pieces is a sweet little bar ring that's personalized with an 'M' for Mykie, the name of my boxer who passed away a couple years ago. She was the best dog ever (and quite possibly my soulmate, although don't tell that to my husband). The ring is subtle enough that it just becomes part of me and never comes off, so her memory is always close.